TAXATION AND ACCOUNTING SERVICES
FOR SALARY AND WAGES EARNERS, INVESTORS AND
SELF MANAGED SUPERANNUATION FUNDS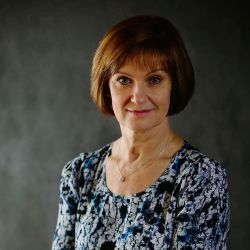 I have over 25 years of experience in public accounting practice providing taxation and accounting services to individuals and small business clients.

I completed Master of Commerce degree at the NSW University in 1986, followed by obtaining CPA status in 1991, and Public Practice Certificate plus Tax Agent registration in 1992. Since 1992 I have been providing personalised accounting services to small business and individuals in the Centenary Suburbs, Brisbane. Between 2004 and 2008 I held Certified Financial Planner designation and offered financial planning services; however I no longer do so.
From 2013 I have downsized my business, concentrating on providing services to individual taxpayers and SMSFs. 
On a personal note, I am interested in healthy life style, like playing golf and skiing, and travel. 
Please note that currently I am not taking new clients, however I still continue to service my existing clients.
Gosia Ruben, M.Com CPA